So, maybe you've been to camp. Sleep away camp, sports camp or science camp, perhaps. When I was a kid, I went to a bunch of lacrosse and field hockey camps…we ran from morning to night. This other kind of camp sounds much better: BEER CAMP. Not many people have been to beer camp – but my friend Jed Jenny went – and at Sierra Nevada Brewing Company, no less. Jed is the beer buyer at The Wine Source in Hampden, perhaps the best liquor store in the city. It was at the Wine Source that I first discovered the happiness in a bottle that is Bulleit bourbon (even met Tom Bulleit at a tasting there – what a true Southern gentleman he is!). After that crazy second storm of Snowmageddon/Snowpocalypse, my neighbor and I walked up to The Wine Source and one of the nice people there recommended the bottle of Bulleit. Good choice. Now, I'm hooked. Here are a few memories of Snowmageddon in the Hampdens.

Happy city dog – off-leash for days thanks to the snow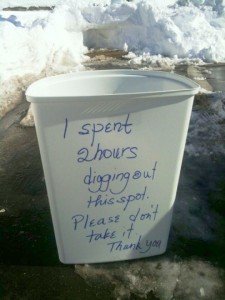 Hampden, my Hampden

Fraziers…open, of course!
If you've ever been to The Wine Source, you've seen the wall of beer…and Jed has turned me on to many, many beers over the years. And like so many folks at The Wine Source, he started out as a stock person years ago and has worked his way up. That's awesome. I've written about The Wine Source before – and what I said three years ago is still true today – they have an amazing staff who know you, remember what you tried last time and are incredibly helpful and really, really know their stuff. Adam and Caitlin, the cheesemongers there, are also pretty awesome. They got me hooked on Neal's Yard Cheddar…so good.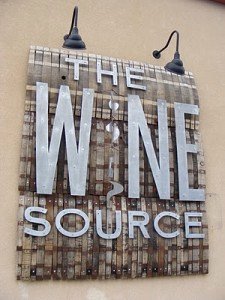 Jed and his colleagues at the store have strong relationships with many, many producers around the country – and are a huge proponent for the local craft brewing scene here in Baltimore. So, when Sierra Nevada's distributor invited Jed to participate in their semi-annual beer camp program, of course he accepted. For someone like Jed who is so passionate about beer, heading out on this adventure would be kind of like me going to cooking camp at Stone Barns or something. You know, bet of the best. Artisans, innovators, visionaries…