SPEAKEASY at Artifact 
Saturday, March 22
6:00-10:00pm
Artifact Coffee
More info: [email protected]
Artifact welcomes Colin O'Neill of The Franklin Mortgage & Investment Co. in Philly for a night of  food and cocktails in Charm City. A table for 2 is $50, table for 4 is $95 and includes three cocktails with paired small plates. Reserve your table today – and If you don't want to commit to the ticket price, you can always just walk in and grab a cocktail at the bar. Sounds like fun…they're doing such cool events at Artifact After Dark!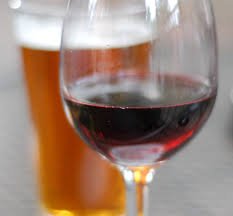 HE SAID, SHE SAID WINE DINNER at Wit & Wisdom
Tuesday, March 25
7:00pm
Wit & Wisdom
Reservations: (410) 223-1464 / [email protected].
Join Wit & Wisdom Executive Chef Zack Mills, Advanced Sommelier Julie Dalton and Lead Bartender Aaron Joseph for a competitive pairing dinner that's sure to appeal to beer and wine fans alike.
Dalton (she) and Joseph (he) will present rival wine and beer pairings for a four-course dinner served by Chef Mills. Because this is a competition, neither will have access to the menu until just before the dinner … so the question becomes: which beverage paired better? You will be the judge of this age-old debate between beer and wine.
FRESH THOUGHTS at The National Aquarium
Tuesday, March 25
6:30 pm
National Aquarium
501 E. Pratt Street
$79 for National Aquarium members and $99 for non-members
www.aqua.org / 410-576-3869.
The National Aquarium in Baltimore is hosting a sustainable seafood dinner on March 25 as part of their Fresh Thoughts dinner series. Chef Jonah Kim of PABU at the Four Seasons Hotel will be preparing the night's meal. The intimate and interactive evening will feature a cocktail reception, cooking demonstration by Chef Kim and an amazing dining experience that includes a four-course menu created solely for the event. Guests are invited to come early to explore the aquarium's exhibits.
BLEND YOUR OWN BORDEAUX at The Fork & Wrench
Thursday, March 27
6:30pm
The Fork & Wrench
2322 Boston Street
$75 + tax and gratuity
Reservations: 443-759-9367
Fork & Wrench's "Blend your own Bordeaux" wine dinner is not your average wine dinner – by any means. First, there will only be 16 guests. Also, after a four-course family style meal, guests will create their own blend of wine – and they will be blind judged by Fork & Wrench's Chef Cyrus Keefer and mixologist/bar manager Shana Leachman, as well as Ginny Murphy of Trinchero Family Estates. Murphy will guide the guests on how master blenders hone their craft and palate to create a final cuvee.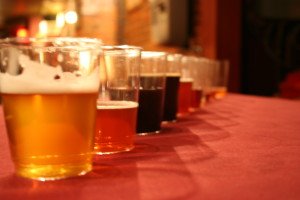 MASH BASH at Parts & Labor
Saturday, March 29
7:00pm
Parts & Labor
2600 Howard Street
Mash Bash is a homebrew competition open to the public and it's the first big event at Parts & Labor, Spike and Amy Gjerde's latest venture. Admission will be free but ticketed so you have to pick up a ticket starting Thursday 3/20 at Woodberry Kitchen, Artifact Coffee, Shoo-fly, or Nepenthe Homebrew. Tickets get you into the event, a tasting glass, entry into raffles, all the tastes you want, and some light fare by Parts & Labor.
Read more at Charm City Cook
Amy Langrehr is the blogger and Instagrammer behind Charm City Cook.She writes about food, drink, cooking and more in her hometown of Baltimore.
Latest posts by Amy Langrehr (see all)