Gift Massage + PEACE & LOVE
Today is Shop Local / Shop Small Saturday! It is an honor to be a locally owned and operated Small Business. Every client, every massage, and every gift card means the world to a small business. Thank you for being a SomaSati Friend/ Client/Supporter.
Check out these Shop Small Saturday Specials – Available for Purchase throughout this weekend until 11:59 PM on Cyber Monday.
As a special gift of thanks from me to you ~ Get a Free $25 certificate for yourself with any order!
DEEP PEACE CANDLELIGHT MASSAGE GIFT
One Hour • 85
One and 1/2 Hour • 125
Invite yourself to sink into a candlelit hour of deep peace. This massage is set to a sound-engineered Om track to bring on a meditative
state. Massage therapy soothes and smooths the muscles+ nerves=Peaceful BodyMind PURCHASE DEEP PEACE MASSAGE GIFT

SATI CARE ORTHOPEDIC MASSAGE PACKAGE
Four/ One Hour Massages • 250
For those dealing with chronic pain, managing a condition, or going through transitional stress. SatiCare Package will focus on treating a specific concern at weekly intervals/4 weeks. Client may choose to continue therapy by renewing SatiCare for additional weeks. PURCHASE SATI CARE GIFT

TWO WAYS TO GIFT:
Gift Instantly
Choose to Gift Instantly with an Email Gift Certificate sent directly to your Giftee (or send it to yourself to forward or print)
Gift Wrap and Mail
Add a Wow Factor to Your Massage Gift Certificate- choose this option to
send your gift card in an elegant natural gift bag full of custom teas,
a seasonal locally crafted body product, and a printed gift certificate
for your Giftee to unwrap.
Email [email protected] if you would like to arrange for a pick-up instead of mailing your gift.
Allow 5-6 days for delivery. $5.00 Fee Applies
       Schedule Now  
SomaSati BodyWork
4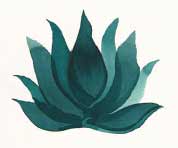 401 Roland Ave , 1B
Baltimore, MD, 21210
410-215-4930
Latest posts by Sponsored Post Staff
(see all)